Sintra, Foam Core & Coroplast Board Printing Toronto, ON
---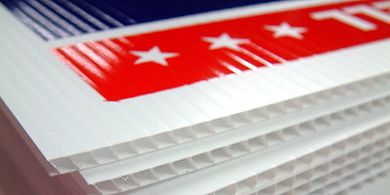 Foamcore, Coroplast and Sintra boards have become a favourite of many of our clients. Sintra is a fairly new product that is durable and have the rigidity that foamcare and coroplast don't have. All out boards are printed directly onto the subtrate, which will give you a suprior looking product, and keep the cost down.
While most real estate signs are made of coroplast, let us quote your next sign on Sintra and you will see the benefits to using this product.
---
MLB Print Management Inc. offers Sintra, Foam Core & Coroplast Board Printing and other Printing Services across Downtown Toronto, Leslieville, East Toronto, The Beaches, East Danforth, Financial District and surrounding areas.